Rossi Technologies - The IT Outsourcing Solution
Today's e-business survival is dependent upon instant delivery of targeted information to all facets of your organization.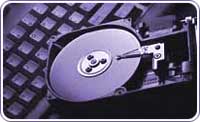 Critical business information must be accessible by customers, employees, and vendors- from anywhere at anytime. Rossi Technologies integrated eBusiness and network/desktop infrastructure consulting services provide a complete, seamless outsourced technology solution.

Rossi Technologies is an information technology company dedicated to providing innovative and effective computer solutions to a wide range of businesses.

We provide a full range of services covering needs such as assessing the effectiveness of a currently implemented system or web site, designing and deploying a new computer network system, enabling internet activity and presence, and developing of custom software solutions.

We guide our clients from the initial phases of identifying the business need requiring improvement to the design and final implementation of a tailored information technology solution.

Among all other things, we believe that the simplest solution is the best solution and the mark of supreme excellence. This belief allows us to offer our clients solutions which are both cost effective and of superior quality.